Garden maintenance & plant care, advice & design
Leaf & Seed, founded in 2014, provide knowledgeable and RHS Level 3 qualfied garden services in the West Sussex and Surrey area.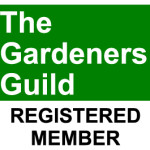 To find out more about what we can do please see about us, have a look at the area we cover and typical services and prices. For a quick look at our day to day work look at our gallery of wildlife and plants.
You can also see what we've been up to recently on twitter, facebook or instagram, or look at our media page.